Website Email Delivery Service
$148.50 / year and a $185.00 sign-up fee
If you use a remote email delivery server different than where your domain resolves to, and you are experiencing email problems, we have developed a series of tasks that will fix the issue. The problem also is apparent when your email address for the Admin (under General in Settings in the WordPress admin section) uses a remote server to send mail from WordPress. It will never get delivered unless these tasks we conduct in providing this solution are incorporated.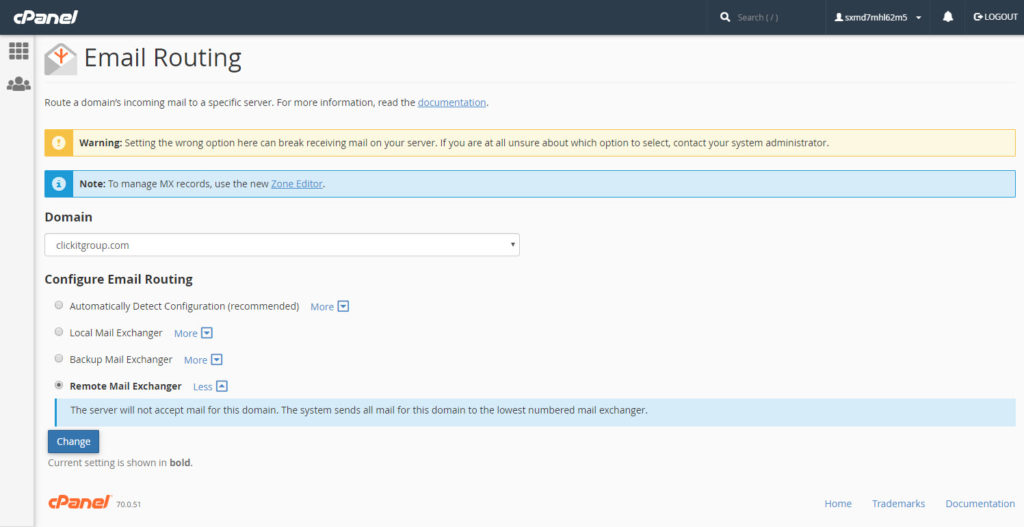 Many web servers have issues delivering mail. The problem has become perpetually worst, as we have noticed more and more problems delivering email to the recipients when the email emanates from a web form. This is especially a problem with WordPress sites running on cPanel.
We solve this issue by taking a number of steps. First, we add specially selected and tested plugins listed above to the WordPress website, then make sure all the domain's DNS records are correctly set with the proper settings entered into the SMTP delivery settings.*
There is also a setting in cPanel that is necessary. To get email delivery to work properly, we also will go into your cPanel's Email Routing to toggle between "Local Mail Exchanger" and "Remote Mail Exchanger". This is a little-known issue with C-Panel and WordPress. We have to toggle between these two settings, saving each time, and then test finally that the emails are working properly, where the webform information is being delivered.
We have packaged all these tasks into a service offered now to our website customers. If your website is managed and hosted by Click IT, and your website has forms with the information being delivered to your email managed also by Click IT, you are qualified to have us add WEDS to your list of services provided by Click IT. See more information below.
*Note: We also may insist that in order to avoid future problems, the customer also subscribes to our Email Authentication Services.
Description
Click IT assures that when our website email deliverability service is engaged, your website will deliver all emails with no issues, including not being flagged as spam.
In order to provide this assurance, however, Click IT will perform the following tasks:
In C-panel, the email routing setting is changed or verified, that it is on "Automatic". We find that toggling between settings and saving each time will make certain the change is made.
On your WordPress website will be installed the following plugins:

In the domain's DNS for the account's email, in the SPF record, we will include SendGrid's server.
The Postman SMTP setting will use either Click IT credentials for the SMTP relay, or an API provided using the customer's account we set up, depending on the number of emails are needed to be delivered per day. We find it is easier for us to manage if we don't set up a separate account for the customer, but this depends again on their particular needs.
Ongoingly, we monitor and maintain the email's deliverability, checking it weekly and having it monitored, sending us a report if something fails. This is an annually renewed subscription service.
NOTE: If your email exceeds 100 deliveries per day, then your Website Email Delivery Service will be moved to your own paid SendGrid account at an extra cost.